By Clifford C. Chan
The pandemic has brought immeasurable difficulties on our lives, whether on a personal or professional level. At the same time, it has brought about opportunities. Some of these opportunities will last a long time.
Despite the disruption, any person can only exercise so much patience, continue to sacrifice, and delay personal gratifications before their mental and physical health take their toll.
The level of disruption has been particularly hard on the educational industry with schools having had to migrate their services online, otherwise face cessation of operations altogether.
The shift to online education has been a jarring experience to say the least. The state, especially public educational institutions must ensure that online education does not come at too hefty a price. This is after all, pursuant to the constitutional mandate of the state that education shall be made accessible to all.
Consequently, the state has mandated educational institutions to offer educational programs and teaching methodologies that will not be prejudicial to the health and well-being of the learners as well as the rest of the populace. As teachers, we are beholden to this challenging task of adapting to the new normal in a short period of time.
Traditionally, articles and books would simply be assigned for reading. Students would merely photocopy portions of the assigned readings to help them deepen their understanding of the subject matter.
Nowadays, teachers have to draft their online modules or prepare online materials and ensure that class discussions would not violate intellectual property laws or that online videoconferencing /class would not compromise the data privacy rights of all the individuals enrolled in class. The educational world has become much more complicated yet again with an increasing degree of responsibility on the part of the teacher.
Nonetheless, using various videoconferencing applications, we still push on. Despite not having those visual cues of understanding on the faces of our students, we still push on.
We push on not simply because we are performing a task we are paid to do, but because we provide normalcy and routine to students. This presents itself as an opportunity to provide guidance, understanding, and even connection during these times when we can be so physically apart.
It's cliché, but life is truly full of opportunities—every cloud has a silver lining. I am grateful to be afforded this opportunity to make meaningful connections with learners. And I am grateful to all the lecturers and teachers who cherish and nurture teaching opportunities during the pandemic.
About the author: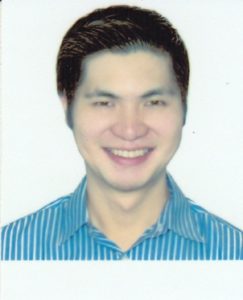 Clifford C. Chan is Senior Lecturer in Management Economics at the University of the Philippines Baguio. He holds several interests and hobbies which he tries of juggle when not encumbered by the everyday tasks of going through paperwork, meetings, and answering queries. He obtained his undergraduate and Master of Management degrees from the UP Baguio, his Bachelor of Laws from Saint Louis University, and his Master of Laws degree at the Pamantasan ng Lungsod ng Maynila.