To have one's first semester of teaching be online and in the middle of a pandemic has been (simultaneously) a nerve-wracking test of capability and yet an outpouring of grace. With only my experiences as a student and no real prior experience in teaching, I had no frame of reference. On one hand, I suppose that this was a small mercy — I was able to build my teaching strategies and materials with a fully-online orientation, without comparison to teaching in a physical classroom. But aside from that, the regular struggles still remained — how to present concepts clearly, how to condense theoretical frameworks into understandable models, how to grade properly, and above all, how to be fairly compassionate. I say that the experience was still an outpouring of grace only because I hope that my students have learned something despite my inadequacies and the realities of the current situation.
With my experience of teaching online in the previous semesters, there remains some desire to experience a face-to-face set-up: to see and interact with students and fellow faculty in person, on campus. There is a possibility that face-to-face classes are a thing of the past. We might think the conventional face-to-face classes as "the old normal." In this frame of thinking, the course to take involves purely-online or perhaps "blended learning," a mix of the digital and the physical classroom modes. The possibility of a fully online or blended learning is might be disheartening for a first-time faculty like me.
If that is to be the future of higher education post-pandemic, I am certain that first-time teachers like myself (along with more experienced faculty) will find ways to adjust — adjust teaching platforms, methods of assessment, forms of requirements, ways of classroom participation, and the many other nitty-gritty details of facilitating students' learning. These adjustments are in fact already underway, despite real obstacles such as the reality of Philippine internet infrastructure. It is a testament to the intrepid nature and resilient thinking of the university (faculty and administrators alike) that all possible avenues are being explored in order to still provide some measure of quality education during this time.
However, like I told my students (through email, as is the way of the "new normal"), I do not want to romanticize "resilience" of either students or faculty. We would not have to contemplate a daunting new normal of purely-online or blended learning if only our political leaders had better foresight and systems thinking in public administration. It has been particularly jarring to teach concepts of public administration — such as budgeting, good governance, and the indispensability of data in policymaking — even as this nation's leadership squanders fiscal space, sacrifices good governance for political maneuvering, and spurns the critical use of data in its policy pronouncements. The result is a semester where the student-teacher responsibilities of submitting requirements and grading them must contend with the realities of failing health (physical and mental), financial and emotional stress, technological inadequacies, and other personal obligations. There is no normalcy to be found here.
Through the lens of public administration and systems thinking, the call for a safe return to face-to-face classes is not just a matter of education — this involves multiple levels of public health (especially for vaccines), local governance, and even other public services such as transport. Wholly discounting the possibility of a return to face-to-face classes is an acceptance of current policy failure without a view towards possible solutions. While face-to-face classes may not be immediately possible, steps can be made towards this end — we should not disregard these completely.
Perhaps the old normal of education may truly be a thing of the past, and if so, then we will adjust. We will have to do so. But at the end of that sign-off email to students, I inserted a small act of hope that perhaps echoes not just my sentiments, but also the sentiments of other faculty: to our students, see you soon on campus, face-to-face — I/we look forward to your introductions beyond just your email address, profile pictures, or Zoom names.
About the Author: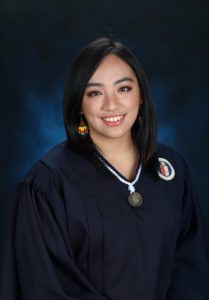 Karin Codiase Bangsoy is a Kankanaey-Ibaloi teacher and researcher. She graduated from the Ateneo de Manila University A.B.-M.A. program in Political Science in 2018 and 2019, major in Global Politics. She currently teaches Political Science courses (Public Administration and International Politics) at the UP Baguio.